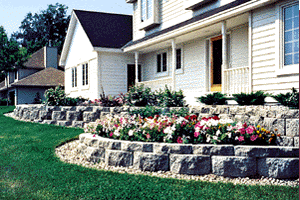 2003: Block Wall Island Design
Fort Salonga, NY

Color and texture options to coordinate with site and building requirements. Meet the needs of the most demanding sites. Classic beauty integrates with clean lines and a durable system to create a high quality setting.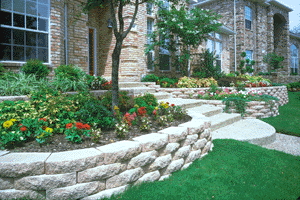 2004: Wall and Steps
Dix Hills, NY

Masonry block walls make a lasting statement of quality, beauty and attention to detail. A positive solution to the most challening and demanding design and construction requirements.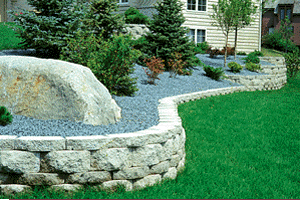 2003: Free Form Island Design
Huntington Bay, NY

Flexibility and a variety of product sizes, face textures and colors allows you to create beautiful retaining walls that fit the specific engineering needs and designs of any jobs.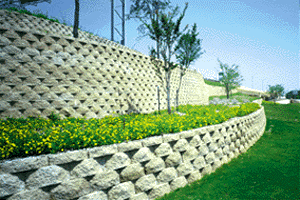 2003: Terraced Retaining Walls
Hauppauge, NY

Masonry Terraced Block Walls offer proven engineered structual systems with superior construction stability, durability and strenth. The choice for tall walls and critical structures.